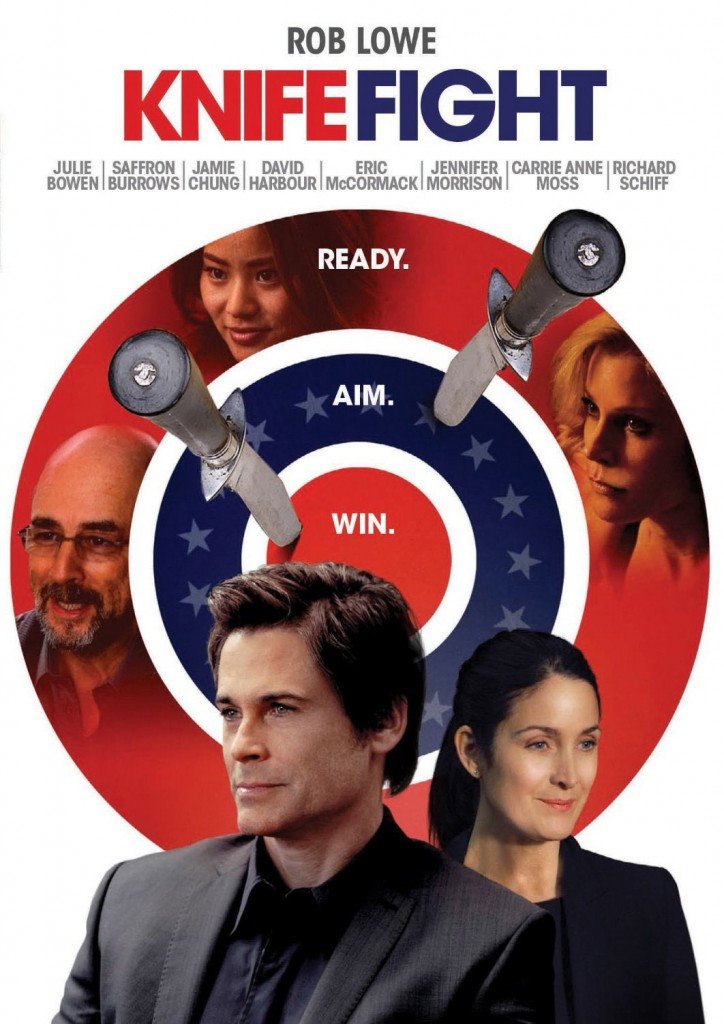 IFC Films has just released the political thriller Knife Fight on DVD, starring Rob Lowe, Jamie Chung, Julie Bowen, Eric McCormack and Carrie-Anne Moss in a film described as a searing political insider story for the new century. To celebrate the release of Knife Fight, Film Fetish is giving away 2 copies of the DVD to readers.
In order to have a chance to win your free copy of Knife Fight, simply make sure you have liked our Facebook page at facebook.com/filmfetish.
If a political candidate is personally flawed but stands to make a positive difference in millions of lives, would you help them win an election? In the incisive IFC Films theatrical release Knife Fight, that question looms over the life of Paul Turner (Rob Lowe, Parks & Recreation, The West Wing, Wayne's World), a savvy strategist sharply maneuvering politicians out of scandal and into public office. With the help of a bright young assistant (Jamie Chung, The Hangover Part II), a shrewd reporter (Julie Bowen, Modern Family) and a seedy operative (Richard Schiff, The West Wing), Turner spins every news cycle on behalf of his clients, which include a philandering Kentucky governor (Eric McCormack, Will & Grace), a blackmailed California senator and an idealistic doctor turned gubernatorial candidate (Carrie-Anne Moss, Memento, The Matrix series). When the ugly side of Turner's work begins to haunt him, he learns that even in the bloodiest of battles, sometimes you have to fight clean. A smart and crackling look at what happens behind closed doors in American politics, Knife Fight is a searing political insider story for the new century.
Street Date: June 11, 2013
Format: DVD